User Guide > Working with projects and projects files > Change a project settings > The protection of your application by password
---
You can specify the password that will be requested at the start of your application.
To set a password for your application
1. On the Project menu, click Settings, and click the Protect tab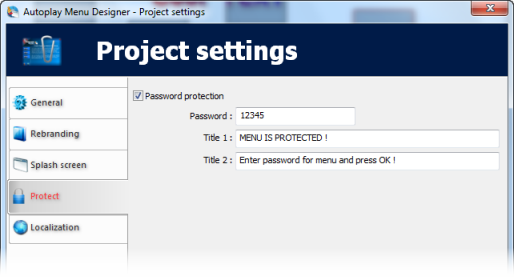 2. Select the "Password protection" checkbox and type the password.
3. Type the "Title 1" and the "Title 2" strings to change an appearance of the password window that will be shown at the start.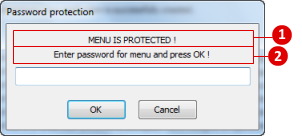 These settings available for BUSINESS LICENSE only.