User Guide > Working with behaviors > Working with visual states > Change mouse cursor in response to user interaction
---
You can change the mouse cursor when the mouse pointer is held over an object at run time.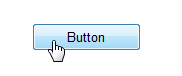 To change the mouse cursor in response to user interaction
1. Select this object in the Project Panel or on the Artboard.
2. Click the Over tab (

) at the top in the Properties section.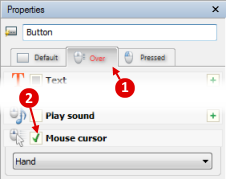 3. Select the Mouse cursor checkbox (

) and select the type of the cursor.