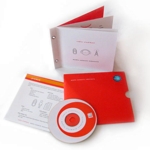 A company profile with CD menu is one of the ways to promote your business and influence potential clients. Businesses make their profiles as a compliment to other business documents for trade shows, exhibitions, or conferences that attract prospective clients and partners. The profile with CD menu can be given away to interested people or even sent by email. Up until recently, you had to know a lot of special software, such as Photoshop, Illustrator, and Macromedia Flash, to create a profile. If you never tried making a digital profile, it's gonna be hard. But fortunately there is now a simple and easy way to make this thing. The name of the autorun software is Autoplay Menu Designer. It lets you make a professionally created company profile with CD menu.
Creating a company profile is as easy as adding your content and photos to a prebuilt template. When you run the autorun software, it opens into the wizard that prompts you to make a project from one of the professional templates or make everything from scratch. If you choose the first option, the program prompts you to choose the layout of the profile, and then enter the project name, output folder and some other basic information.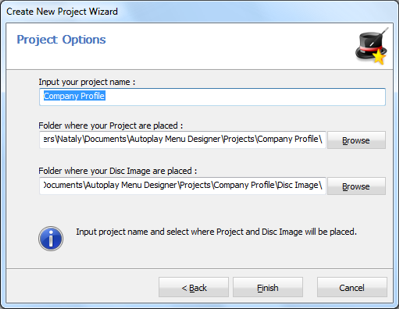 Then the project opens in the designer where you simply add your content to pages. This includes general information about the company, its profitability, history of the company, information about the products and their photos and contact information. Connect all these pages with each other by means of buttons, hyperlinks, hotspots and interactive events. The result looks attractive in appearance and immediately catching the eye.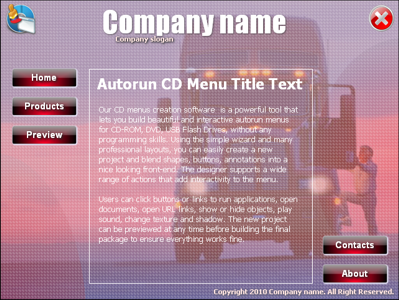 When the project is ready, you compile everything into a single executable file and burn to CD/DVD. The profile with CD menu can be sent to prospective clients, partners or given to interested people on trade shows or exhibitions. When the disk is inserted into DVD-ROM, the profile runs automatically and can be viewed without the need for any additional software. With a menu CD profile it is easy and cheap to spread the word about your business.