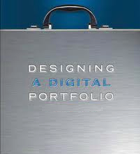 Making a portfolio is one of the essential things for anyone who works in the world of images. These people are photographers, designers and artists. A portfolio showcases best examples of your work, skills, experience and your potential for future clients. The more attractive and professional it looks, the higher chances you have for getting hired. Portfolios can be made in the digital form with CD menu. This offers some benefits. Firstly, digital portfolios are good because you can take them with you to an interview, trade show or some event that attracts your target audience and show on a laptop in full color using powerful multimedia abilities. Secondly, a digital CD menu portfolio can be distributed on disks to prospective clients in other cities and even abroad. Thirdly, professionally designed digital portfolios impress people and leave a more lasting impression than traditional ones.
Until recently designers and artists had to hire someone to make a portfolio because the process is too daunting and frightening to accomplish on your own. But this is no longer the case. With special autorun software in place like Autoplay Menu Designer, you can create a digital portfolio in minutes. As the name implies, the program can be used to create portfolios on autoplay CD / DVD and offers all the tools to achieve this goal quickly and easily.
Basically, you start with the project wizard that prompts you to create a project from one of the prebuilt templates or make everything from scratch. If you choose the first option, the program prompts you to choose the layout of the portfolio and key in basic information such as project name and output folder. Then the project opens in the designer where you can add more pages to the portfolio, add your photographs or designs, descriptions and enhance all this with various shapes, buttons, hot areas, on-mouse and on-click interactive events to build navigation and make the CD menu portfolio more lively. Additionally, you can add your resume file, recommendations and awards. At any moment, the current result can be previewed and changes made.
Once the portfolio is ready, you can burn it to a compact disk. For this, there is no need to leave the autorun software as the CD / DVD recording function is already integrated into the software.
That's all. I hope this short post will encourage you to try your hand at a new method of presenting your work and promoting your talent on an autoplay CD. Remember that actions do speak louder than words.